Dr. Hallaj-pour will be taking a leave of absence starting July 1st, 2022.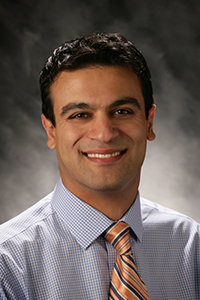 To my wonderful South East Bay Pediatric families,
I am writing this letter to let you know that I am taking a leave of absence for one year from my practice at SEBPMG. My family and I are leaving Fremont for one year so my wife and I can both take care of our parents. The goal is for us to spend some quality time with our parents while we can and while they are still around as traveling has become more difficult for them.
This was a very difficult decision for my family and I, but one that needed to be made. I am grateful to my wonderful coworkers at SEBPMG for their support. I am confident you will be in great hands and cared superbly by my terrific partners.
In good health,
Ali Hallaj-pour, MD